Jordan Harazin has been an active entertainer since the age of five. It all started while singing and playing with his grandparent's family band "A Little Bit of Country".

In his early teens he started to perform in local venues doing songs by: Hank Williams, Waylon Jennings, Johnny Cash, Alan Jackson and even Lynyrd Skynyrd. Jordan plays multiple instruments, including: guitar, bass, mandolin, piano and steel guitar.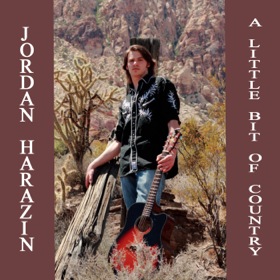 In 2013 he was an original member of the band "Tenasie", which won a NIMA award for best country/duo group in August of 2013. Jordan has launched his solo career with the debut album titled "A Little Bit of Country".

Preview BBQ Country 94.1FM with Tubby Dyer
"When the Rhyman was Real" Segment